My brother's leaving for Australia this Monday already. I'll be left with the house all by myself again. Sad to say, I've gotten used with him around. It gave me a reason to go home more often. I'll miss him.

+++

Played 2 Warmachine games yesterday at UPCFA, despite being slagged by "not playing less than 500 points". I know there were some sour notes exchanged that day as both did have a breach on mini-wargaming etiquette (as a more experienced player, I should have lowered my pointage to match his; and since I didn't want to play lower pointage, he shouldn't have been making snide remarks about my refusal). Man, I scrimped and scraped the past quarter, asking favors from friends and relatives, to own and play my Khador where I am now. And I DO NOT have the buying power like other members of the community, so excuse me for my desire to play at a standard I didn't enjoy playing at.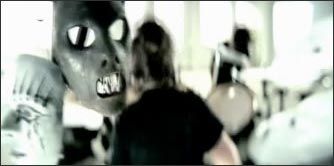 Since I was looking at the old ranking, I wanted 500-point legit gaming ONLY. But after last Saturday, I decided that ANY session WILL BE COUNTED on ranking. If anyone wants to play with me at any pointage, give me a minute to tweak a list first before I unleash some smack. It's all open season now, ladies and gents. Play a WM game at a session with a minimum of four players, your result will be ranked.

OK now that I'm done bitching on that, here's another spark to light more fireworks --> I'm done "playtesting". I admit I have been lax at my metagaming which attributed to my loss to Joel on my first game. And no, I won't make excuses of having used Irusk the first time. Joel fought hard to achieve that win. I commend him for a game well-played. That's the type of opponent I enjoy going up against.

My second game with Pork, well it was the first time he faced Irusk's Inhospitable Ground spell. Yeah everyone agreed Irusk played that way is definitely gay LOL! I'll be metagaming more of him at home (sayang naman yung mesa, diba?).

+++

Greylords should be taken in two squads. Betting on the three to hold up something with their Ice Cage would require Vlad and his Signs And Portents spell. I'll buy me another blister when Mang's shipment comes.

+++


I went around Cubao this afternoon, looking for stuff I can use at home. As usual, I ended up scouring every inch of the Gateway DIY Shop. I plan on making the game area at home more habitable. Right now, it's just goddamn messy.

(NOTE: I tried posting a To-Do list of stuff here, but I think doing so would require a greater deal of project management. I'll just post up my progress as I go along.)

+++

I need terrain at home. Even the basic ones like hills, woods and rocky outcroppings. Before, I decided that I have to finish ALL my armies first before making terrain. Then it hit me that doing so would only stunt my creativity.

Make terrain when you feel like it. Paint when you feel like it. Watch TV when you feel like it. Do anything forced, and you'll just end up fucked up and miserable.

+++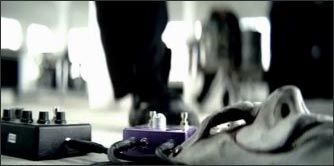 And yeah, Slipknot still kicks serious ass. Jojo downloaded their vid, Before I Forget. Now the MP3 is on continuous loop on my Winamp LOL!