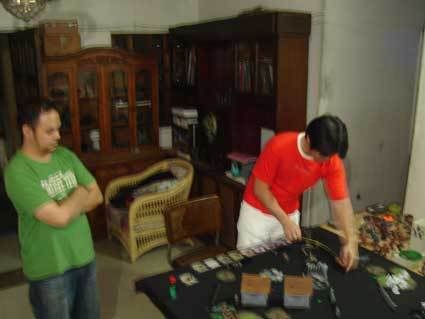 Patrick and Mike visit `da Bunker
Attendance:
Kim, Kei, Mando, Mike, Patrick
Got to play three games yesterday! Need to practice some more though. Good thing these four will play the CTA2 league! Tiny was a FAIL, as he didn't make it. Again.
Pics and results on the
WMPH blog
.
I'm getting frustrated with that Castlevania: Dawn of Sorrow game on the NDS. Looks like I'll be looking forward to playing some more Hack GU Rebirth on the PS2 instead LOL
Ah well, more to come soon. As Pork would say,
abangan!